In August 2010, Virtual Graffiti, Inc proudly expanded its operations to Australia, New Zealand and the Asia Pacific Region by opening an office in Sydney to be run by Virtual Graffiti Australia Pty Limited (VGA). An additional office was opened in Melbourne in October 2011. Since then, VGA has provided IT solutions to over 2,000 customers. Learn more.
For Web Content Management Solutions, Virtual Graffiti recommends: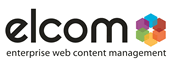 Leader in .NET Enterprise
Web Content Management Solutions.
For a complete listing of products and solutions, please visit our Virtual Graffiti, Inc U.S. corporate website.