Virtual Graffiti Australia Pty Limited is part of the Virtual Graffiti Group, which was first established in the USA in 1999 and now operates in three countries (USA, Australia and the UK) with combined revenues in excess of A$ 100 million per annum. Learn more.
For Web Content Management Solutions, Virtual Graffiti recommends: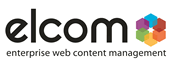 Leader in .NET Enterprise
Web Content Management Solutions.
For a complete listing of products and solutions, please visit our Virtual Graffiti, Inc U.S. corporate website.