The Latest Virtual Graffiti News

Product and Solution Information, Press Releases, Announcements
Sophos Intercept X Wins Security Innovation of 2017
Posted: Thu Feb 08, 2018 07:52:03 AM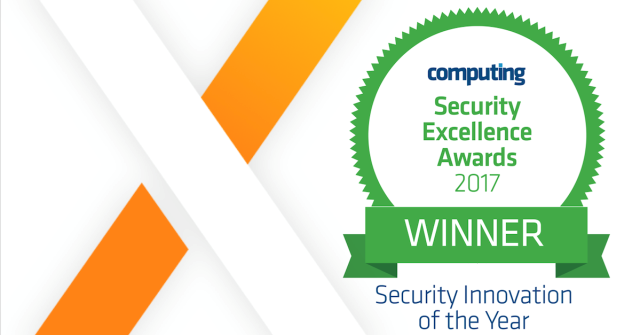 Irvine, CA, February 2018 - The praise for Intercept X and its next-gen anti-ransomware, anti-exploit capabilities keeps rolling in. The winners in Computing's Security Excellence Awards were announced, and Intercept X took home the award for Security Innovation of the Year.
Taking place on November 23 in the heart of London, the ceremony, which is hosted by UK-based tech magazine Computing as part of their annual Enterprise Security & Risk Management Summit, celebrates the industry's best security companies, solutions, products and personalities across 20 categories.
The Innovation of the Year category was incredibly competitive this year, with 13 vendors nominated it was certainly the most highly sought-after honor at the event.
"We were really pleased that Intercept X was shortlisted for Security Innovation of the Year, and Computing put on another great award ceremony in London," said SophosLabs Distinguished Engineer Andy Thomas. "There certainly were a good number of other Next Gen vendors present, however Intercept X won the day – having proven very successful with its anti-exploit and anti-ransomware technology. Industry recognition is both amazing and gratifying".
Learn more about Intercept X.
Original article from Sophos.
About Sophos
Trusted by 100 million users and endorsed by industry analysts as a leader, Sophos provides a full range of endpoint, encryption, email, web and NAC solutions that are simple to deploy, manage and use. All Sophos customers benefit from SophosLabs, the core of their expertise, which has the fastest response in the industry to emerging threats. You'll be able to focus on the needs of your business knowing that Sophos is securing your entire organization. Discover more at news.sophos.com.
About Virtual Graffiti
Virtual Graffiti Inc is an online reseller of a wide range of technology solutions including security, computing, storage, backup and cloud. We have over 140,000 loyal customers in the business, government and education sectors. By creating long-lasting partnerships with companies such as Sophos, Virtual Graffiti continues to strive in providing its customers with the best technological solutions. Discover more at www.virtualgraffiti.com.