Blog Post
Instant On Wi-Fi For Home Offices
Virtual Graffiti

A simple, secure work from home network solution
Stay Connected At Home
Having reliable and fast wireless connectivity while working from home is required in today's world. Utilizing Aruba's Instant On wireless portfolio that is built with business in mind will help get you there! Providing robust connectivity options that will allow you to extend your wireless coverage throughout your home, securing your business devices away from your home devices, and leveraging robust hardware that is designed to keep you working!
Simple, Do It yourself Setup
Setting up and configuring a home network shouldn't be difficult. We want technology to make our life easier. Managing and controlling this technology should also be easier. With Instant On we have created an application that you can install on your Android or iOS device to setup, configure, and manage your whole Instant On network. Simply plug your Instant On Access Point into your ISP provided Router or Gateway and open up the application to be guided through the setup process. Have your network up and running in minutes, no network guru needed!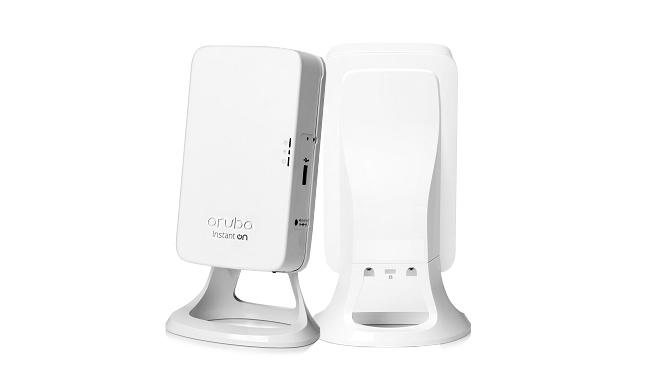 Your Business Is Secure, Even From Home
With the number of devices in our home growing every year with the addition of IoT, Tablets, Computers, and Gaming Consoles, it can be extremely difficult to ensure that all of these devices are up to date with the latest security standards. Other computers that are on your home network also pose a risk if they become vulnerable to malware or viruses that may infect other devices on your network. With Instant On, we can create a completely separate network for your business devices that is secure from any other device that may be on your home network with just the push of a button!
Extend The Range Of Your Network
Home environments can be tough to get reliable Wi-Fi everywhere. With multiple rooms and living areas, wireless signal will weaken as it passes through walls to get to the area you may be working in. With Instant On, we have created a new feature called Smart Mesh. With Smart Mesh, we allow an easy way to extend your network in your home wirelessly, without running any cable! Simply place another Instant On access point in the room you will be working in and add it into your Instant On network using our application on your mobile device. Now you can work where you want to work with a connection that is reliable!
Always On, Always Accessible
Have you ever had to reboot your Wi-Fi router in order to get your connection back up? With Instant On, our Access Points are designed to always be on and running to ensure you stay connected! Being able to monitor your network and the devices that are connected will provide insight to what those devices may be doing and how much bandwidth they may be consuming. Best of all, accessing our cloud portal through the application has no cost and is completely free!
Not Just For Work
We understand that not only do you need reliable Wi-Fi in your home to work, but everyone in your house also wants reliable Wi-Fi. Built into Instant On are some great features to help provide your family with reliable Wi-Fi as well. Block content categories like Social Media or Malicious websites on your network to ensure only the websites you want them to access are accessible. Setup a Wi-Fi network with a schedule for your children to join, so that you can control when they have access to internet as well as block users with the touch of a button. All managed and controlled using the app on your phone!